Meet our expert program directors and faculty who are here to help you lay the groundwork for your imaging AI education.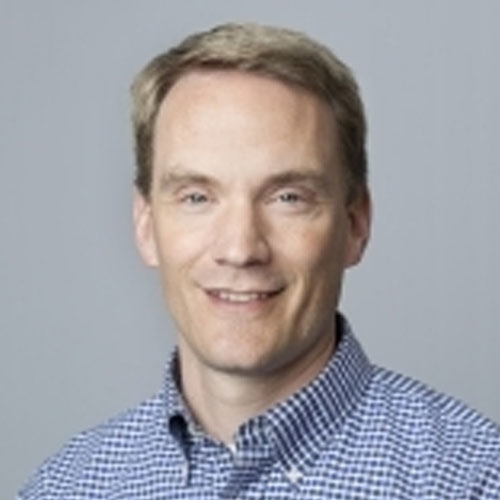 Matthew Morgan, MD, is an associate professor of radiology in the Department of Radiology and Imaging Sciences at the University of Utah. Dr. Morgan is the author of numerous peer-reviewed articles and textbook chapters and has earned multiple national research awards. His clinical focus is on the early detection and improved management of cancer using advanced imaging techniques.
Dr. Morgan trained at the University of Pittsburgh Medical Center, where he served as chief resident and completed an intensive research fellowship in imaging informatics. Dr. Morgan serves on the RSNA Informatics Committee and enjoys teaching medical students, residents, fellow physicians and routinely presents at national medical meetings.
Linda Moy, MD, is a professor of radiology at the NYU Grossman School of Medicine with additional appointments at the NYU Center for Advanced Imaging Innovation and Research and the NYU Vilcek Institute of Graduate Biomedical Sciences. She is director of breast MRI (clinical and research) throughout the NYU Health Network.
Dr. Moy completed her radiology residency at Albert Einstein/Montefiore Medical Center in 1999 and a fellowship in breast imaging at Massachusetts General Hospital in 2000.
Dr. Moy has developed robust breast imaging research programs across multiple imaging modalities and has achieved widespread recognition in academic radiology as an accomplished investigator, author and editor. In 2023, she will become Radiology's editor. In addition to her work for Radiology, Dr. Moy has been a manuscript reviewer for 14 other journals.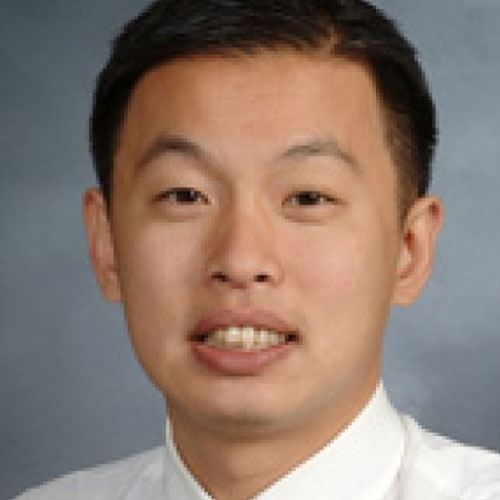 George Shih, MD, is a radiologist at Weill Cornell Medicine, where he is professor and vice chair for informatics. He has undergraduate and master's degrees in computer science and electrical engineering and attended Duke University School of Medicine before completing his residency at Columbia University Irving Medical Center.
Dr. Shih is the principal investigator of the TDP3 project, which provides the cloud infrastructure for the RSNA data ingestion and data harmonization processes and pipelines that feed into the Medical Imaging and Data Resource Center (MIDRC) platform for publication.
Dr. Shih is an active member of the MIDRC Data Quality and Harmonization Subcommittee, RSNA's Informatics Committee, Machine Learning Steering Subcommittee and Machine Learning Data Standards Subcommittee. He is also an associate editor for Radiology: Artificial Intelligence, an editorial board member for the Journal of Digital Imaging and co-founder of MD.ai, which provides a medical AI cloud platform for doctors, researchers and engineers to annotate, build, validate and deploy medical AI.
Faculty
Katherine P. Andriole, PhD
Barbara Barry, PhD
Paul Chang, MD
Errol Colak, MD, FRCPC
Tessa S. Cook, MD, PhD, CIIP
Dania Daye, MD, PhD
Adam Flanders, MD
John B. Freymann, BS
Raym Geis, MD
Brad Genereaux
Maryellen Giger, PhD
Fiona Gilbert, MD
Vicky Goh, MBBCh
Richard Gunderman, MD, PhD
Marta E. Heilbrun, MD, MS
Charles E. Kahn, Jr., MD
Jayashree Kalpathy-Cramer, PhD
Marc D. Kohli, MD
Elmar Kotter, MD, MSc
Nina Kottler MD, MS
Paras Lakhani, MD
Steve Langer, PhD
Curtis P. Langlotz, MD, PhD
David B. Larson, MD, MBA
Yvonne Lui, MD
Sharmila Majumdar, PhD
John Mongan, MD, PhD
Robert M. Nishikawa, PhD
Bhavik Patel, MD, MBA
Mathias Prokop, MD, PhD
Erik Ranschaert, MD, PhD
Caroline Reinhold, MD, MSc
Ioannis Sechopoulos, PhD
Bettina Siewert, MD
Judy Wawira Gichoya, MBChB, MS